New improvements to Simulated Holdings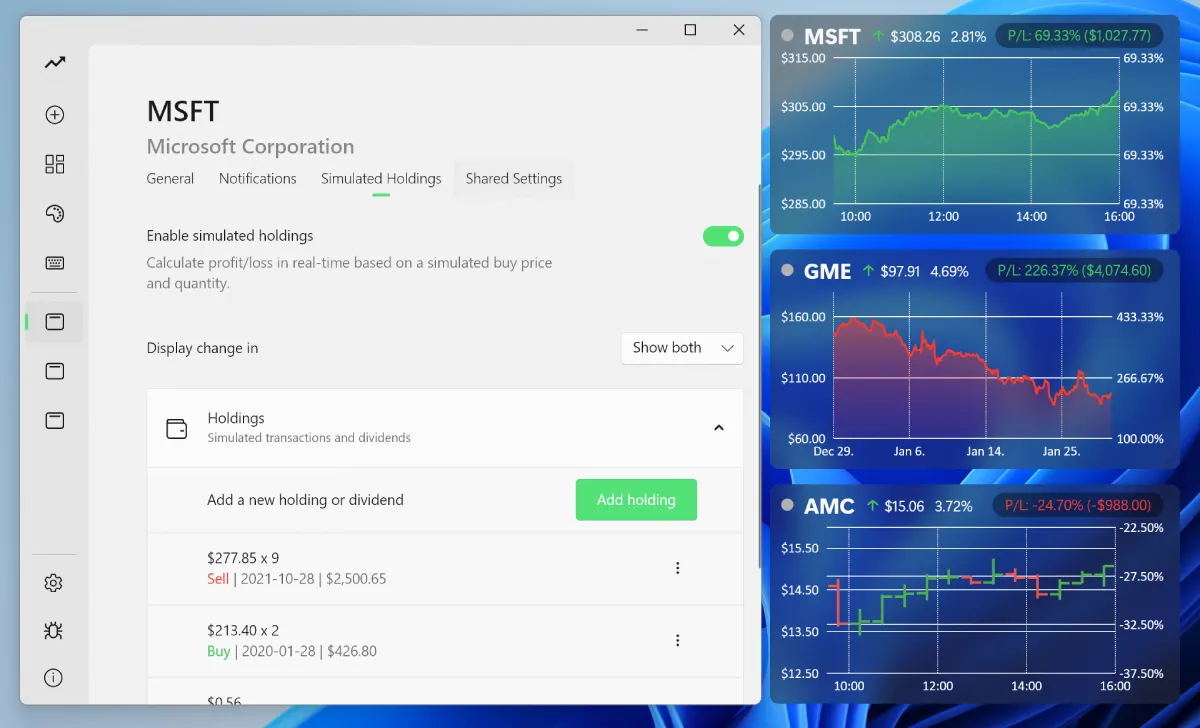 We're excited to announce our new Simulated Holdings page! This update is a free update for all users of Stock Desktop Widget, and it will make your portfolio easier to manage than ever. The update is shipped as part of the v8.1 update.
Add buy positions, sell positions, and dividends
Historical exchange rates for input currencies different than the underlying currency
Automatic conversion between display currency, underlying currency and input currency
Account for dividends, short positions, broker fees, & more
Add and remove positions on the fly
If you still prefer the old interface, you can switch back by toggling "Old Simulated Holdings" under general preferences.
---